Here are the kayaking trips available for the members of CAT Chiavari! Contact us by e-mail (info@catchiavari.it) or via whatsapp / phone (+39 339 8337538) to become a member and for bookings, enquiries or to customize schedules and itineraries.
Most trips start from Chiavari: custom tours from other departure points are sometimes possible.
Trips A, B, C and D are always available, while other trips depend on availability of the boat and are also more dependent on weather conditions.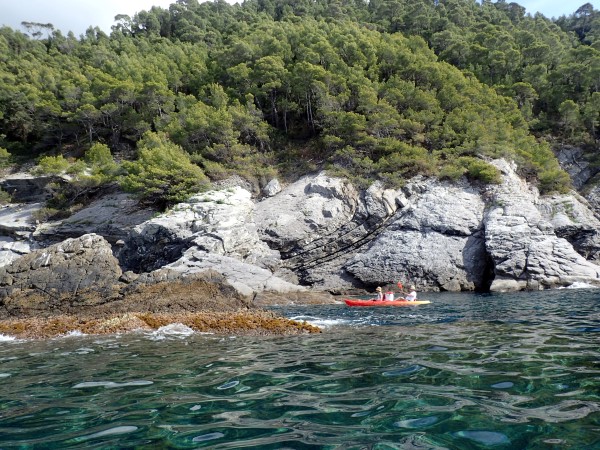 Kayak trip A. Chiavari - Zoagli
This kayak trip lasts a few hours but leaves indelible memories. You paddle from Chiavari to Zoagli, coasting beaches, cliffs and caves. It's about one hour, but it's nice to take it easy, swimming, snorkeling, exploring the coast and diving to see the underwater statue near Zoagli.
Those more experienced and with a little bit more time can also paddle to the beautiful San Michele di Pagana, Prelo and Santa Margherita Ligure. Total distance (round trip): 6 miles.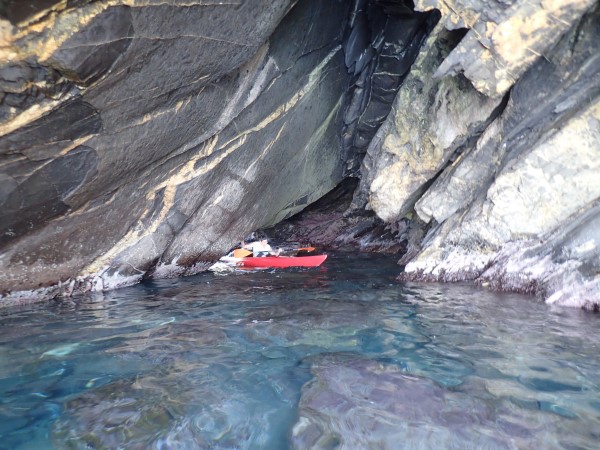 Kayak trip B. Kayaking at sunset
Same itinerary as trip A, but we leave in the late afternoon and once in Zoagli, while the sun is going down, we watch the sky getting red, we have some drinks, a pizza on the beach or a nice dinner in a restaurant overlooking the sea. Then, we paddle back to Chiavari, under the stars, an exciting, magical experience.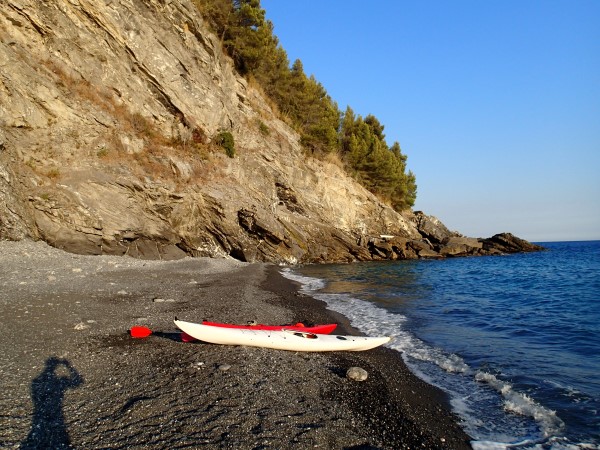 Kayak trip C. The "Gruppo del Sale"
This trip is shorter, suited for beginners and lazy people :) Still, it allows admiring some beautiful places: a deserted beach, sheer cliffs and crystal clear sea. In less than 2 hours you can accomplish the full itinerary, more time is nice to enjoy the beach and some snorkeling.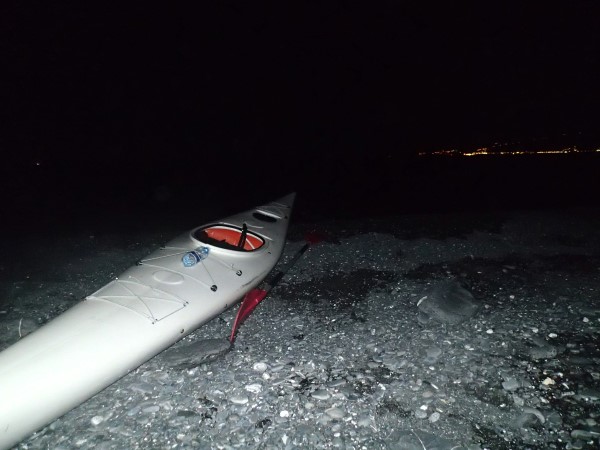 Kayak trip D. Sunset at the "Gruppo del Sale"
Same itinerary as trip C, but in the late afternoon: a magical experience, the colors of the sunset, the peace of the flat sea that is typical in the evening... If you want you can also eat some pizza and focaccia on a deserted beach and enjoy the evening while watching the first stars appearing in the sky.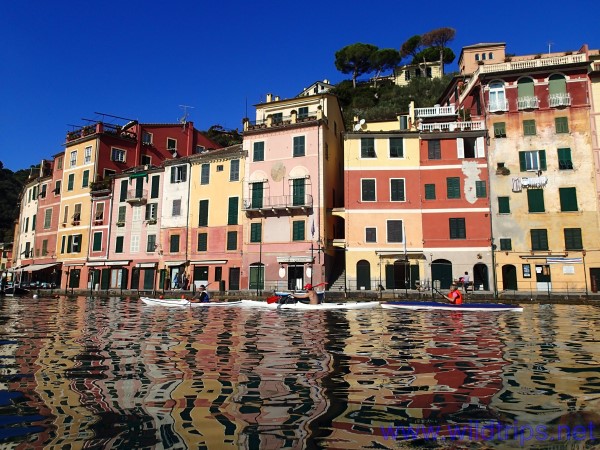 Kayak trip E. Portofino
Kayaking for a full day along a beautiful stretch of coast towards a world-famous destination... During the kayaking trip from Chiavari to Portofino you encounter beaches, rocks and small towns like the charming Santa Margherita Ligure and the picturesque Paraggi.
The return will be by public transport or by boat.
If you are a skilled canoeist, we'll have the opportunity to continue to San Fruttuoso, where it's possibile to admire the Abbey and the Christ of the Abyss to conclude a sensational day!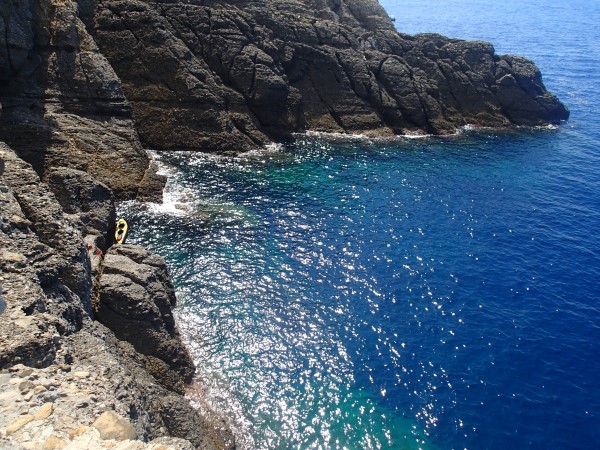 Note 1: In order to attend the trips, you have to be a member of CAT Chiavari. Membership cost is 15 euros and lasts one year.
Note 2: All participants of the trips will have life vests, paddles, dry bags, lights (when necessary), and everything necessary for the kayaks.
Note 4: what to wear? First of all swimsuit and slippers; a T-shirt that can get wet could be useful; sun lotion; if the weather is bad, a raincoat; bottled water / snacks, except for the trip "B" (where we provide food and drinks). We have waterproof bags that you can use for your phone and wallet.

Share this webpage with your friends:


Please like our FB page to keep up-to-date with trips, social club life and all the news: